Often after we've been in an accident, we automatically assume to contact our insurance company to repair our vehicle. Afterall, we have paid into our insurance policies, and this is precisely one of the main reasons why we've done so – to get our vehicle fixed after it has been damaged. But did you realise that if you're involved in a smash, you have two options of who to call?
Each of them are decent options. However, should know which of the two choices is best for you and your situation. You could either call your insurance company or contact your local panel beater to request your car gets repaired. Each option has different consequences, so it is important that you know which is right for you.
Knowing your Options
Being involved in an accident is stressful enough. Wondering whether your car can be adequately repaired and how long that will take is also worrying. And so, when presented with the options of either calling your local panel beater or going directly to your local insurance company, to need to make sure that you'll make the right decision in the event of a smash.
The main problem with asking your insurance company to arrange repairs to your vehicle is that they will go with their choice of smash repairers, and not yours. They are known as 'insurer preferred repairers', but that does not mean you are obligated to go with them under the terms of your insurance. They are your insurance company's preference, but you don't have to choose them.
Limiting Your Risk
There is a good reason you may wish to not go with your insurer's preferred repairer, and that's because unfortunately the service you receive from them may not be the most reliable, and that is in part due to their alignment with the insurance company. As an example, a few years ago some of these insurer preferred repairers were claiming cars that had been fixed by them were designated roadworthy.
However, after further investigation, it was discovered that the damages to the vehicles had not been repaired properly and were left with potentially deadly faults. It seems evident that the preferred smash repairers had grown complacent to repair vehicles properly, and this is probably because they were guaranteed custom from their aligned insurance companies. This is why, given the choice, you may wish to go with an independent, local smash repairer.
Why Choose a Local Smash Repairer?
You needn't go straight to your insurance company after a crash and request they arrange the smash repairs in Perth. If you call a local panel beater they can:
Come out to get you and your vehicle at the accident site, and tow you back to their workshop.

Then they will help you arrange the paperwork with your insurance company to see that your car is fixed.

Once the documentation is sorted, they can then make sure you get home safely whilst repairs get underway to your vehicle.
After helping you back on your way, your local smash repairer will keep in touch with you and let you know all the costs and timeframe required to fix your car. For example, it might only be one or two days, but for bigger jobs that require some parts to be ordered, the repairs might take up to two weeks. The main thing is that your local Perth panel beaters will keep you informed of the process.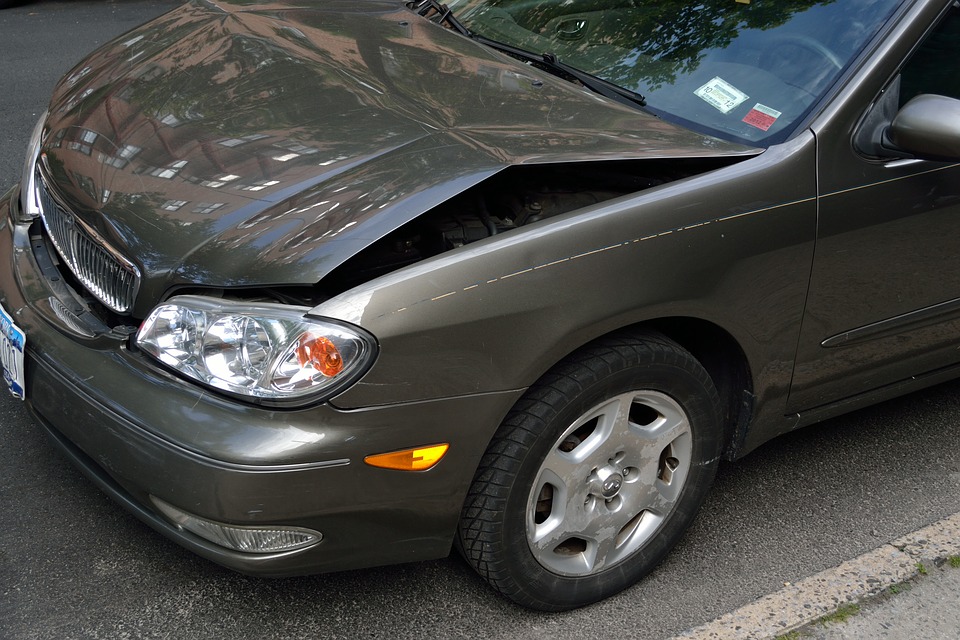 Don't Agonise Over Documentation
One of the main reasons that people contact their insurance company first after they're involved in a collision is that they're frightened of losing their claim, or otherwise they don't understand the process involved in completing the paperwork. It can be quite a hassle to fill out all the insurance paperwork in order to claim the expenses, especially if you've never done it before and don't know how to do it.
However, you needn't worry about the documentation, as your local smash repairers in Perth will help you to complete it. They will be acquainted with the ways which insurers like to work, so can adequately assist you with all the paperwork. The benefit of this is that they will know exactly what the insurers want to see on the forms, meaning that any delays to your claim settlement are kept to an absolute minimum.
Quality of Service, Nearby
A local smash repairer that you choose, instead of it being the choice of your insurers, will be able to provide you with a service that you can trust. When choosing your repairers, look for a company with good reputation. Even if you are looking for a simple dent repair in Perth or you're in need of some major restoration work after a big collision, you'll want to know that your vehicle will be in safe hands.
With a locally reputed company, you can also be ensured that they'll maintain good communication with you. Often, if you go through the preferred smash repairers of your insurance company, it might be difficult to find out what is going on or how long it will take to have your car fixed, as you're passed between multiple departments. A local repairer will provide you one point of contact, keeping things nice and simple.
Finally, if you go with a local repairer, the car will be easier to collect. You could even go and visit the premises at any time to check up on how the repairs are getting underway if the workshop is close enough to you. Often, when going with your insurer's preferred repairer, they are located far from their customers. So, this is yet another reason to choose a local smash repairer to collect and fix your car.
K & W Panel Beaters are smash repairs specialists, based out of Osborne Park in WA. You can call us anytime on 0408-927-165 or visit our contact us page when you're in need of our recovery services. We have been providing an expert smash repair service in Perth and the surrounding areas for 21 years and would be delighted to receive your call today.